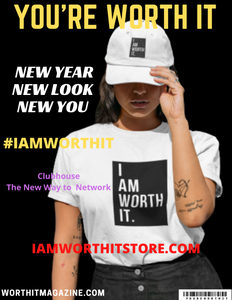 DESCRIPTION 
YOU ARE WORTH IT ❤️
You're Worth It Magazine is committed to sharing inspirational stories from people who are truly making a difference. We want to encourage everyone to use their  testimony as a success story to encourage our readers. We all have survived something. Everyday life gives us a new challenge but we don't give up. Our stories may not all be the same but we all can inspire someone to dream big and live their best life.
INSPIRED READERS
Our life is a journey and we are here to enjoy the everyday scenery, take mental notes and help someone along the way who may travel that same road in life behind us.
Whether you a man or woman, boy or girl. We all have a story. This magazine edition is meant to give you tools and resources so you can live life intentionally. 
Our goal here at You're Worth It Magazine is to inspire our readers to dream BIG and live their BEST life ON purpose❤️ 
~ One Story At A Time~