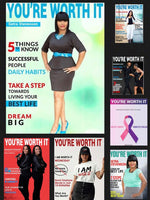 Share your Story~ We would love to feature you in our Magazine
Are you a Survivor? (Mental, Physical, Sexual, Emotional, or Financial) Abuse?
Have you survived a life threatening illness?
Have you turned your pain into your purpose to help others?
Do you have an Inspirational Success story?
Do you have a powerful testimony or know someone who does?
contact@worthitmagazine.com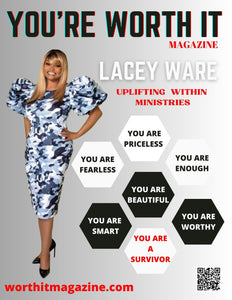 I love You're Worth It Magazine. The stories are very inspirational.

Carol Hines
This is the best digital magazine. I am so happy I can read it right from my phone.

Deidre Phillips
Powerful stories featured. I always feel inspired after reading each story.

James Williams